Carmen Demaret passed away peacefully February 15th 2009 with her family present at ten minutes to eleven in Malmö, Sweden.
There will be a funeral mass conducted by father Daniel Adner on February 28th 2009 at 11:30 at "Vår frälsare"  in Malmö.
After the mass there will be coffee and cake in the large areas under the church.
At a later date her urn will be laid to rest in her mother's grave in London.
Carmen Demaret falleció pacíficamente  el día15 de febrero 2009 con su familia a las diez y cincuenta en Malmö, Suecia.
Habrá una misa de funeral con el padre Daniel Adner el día 28 de febrero 2009 a las 11:30 en "Vår frälsare" en Malmö.
Tras la misa habrá café y torta en la sala grande bajo la iglesia.
En una fecha posterior su urna se establecerán para descansar en la tumba de su madre en Londres.
Carmen Demaret somnade stilla in den 15:e februari 2009 med familjen närvarande 10:50 i Malmö.
Begravningsceremonin hålls av fader Daniel Adner den 28 februari 2009 kl 11:30 i "Vår frälsare" i Malmö.
Efter mässan kommer det I salen under kyrkan att finnas kaffe & kaka för de som vill samlas där då.
Vid ett senare datum kommer hennes urna att läggas i hennes mors grav i London.
Carmen received the anointment of the sick from father Daniel Adner on February 12th.
Masses have been held for Carmen
in the church "Vår frälsare" in Malmö,
with the Opus Dei in Malmö,
in Spain,
and in Buenos Aires by father Diego Ross.
10:00 Carmen's son, nephew and godsons will carry her into the church.
10:30 Carmen will have an open chest until shortly before the mass.
11:30-12:15 Mass
12:15-13:45 Coffee and cake.
14:30- there may be a dinner.
Carmen will be missed by her children Roger Daniel Demaret & Isabel Leuf
and their families: Marianne Åsblom-Demaret, Kim Demaret, Bo Leuf, Edward Leuf & Therese Leuf,
Carmen's nieces and nephews: Christina Bowen, Johnny Bowen & Carmen Bowen and their families,
Carmen's brothers and sisters: Miguel Bowen, Patricia Oyevaar, Philip Bowen, Lourdes Bowen de Martinez, Anitín Bowen, Virginia Bowen,
and their families : Nathalie Bowen, Amanda Oyevaar, Eric Oyevaar, Christoffer Oyevaar, Alixe Bowen, Zara Bowen, Lourdes Martinez, Alejandro Martinez, Olga Martinez, Eva Martí-Bowen ,
Carmen's godchildren Elizabeth Björnsson, Eduardo Manzano, Juan Manzano, Simon Nicklasson, Inez Wiberg, Fay Malmström and their families
and many more.
Artiklar:
http://www.mediahuset.se/Infektionslakaren/2007/Inf%202_07.pdf
http://sydsvenskan.se/familj/dodsfall/article413794.ece
Carmen Demaret: Family and Stories
This is a link to the stories that when sorted and organized would be the Carmen Chronicles: Carmen_20040304 (directory may not be available).  These are most of the things she has written and needs a lot of editing to be easy to follow. We could use help editing this material.
Carmen Demaret has written biographical stories of her very eventful life surviving the Spanish Civil War, WWII, working with Alexander Fleming, being a friend of Picasso, Dalí, Charles Berlitz, Felix von Luckner, Captain of the SeeAdler and many, many others. For our family, she is the one that has kept the family together, kept the stories alive, and one day I hope to publish not only the documents, but family pictures and the family book that is common to the Bowen, Samper and O'Moran family and hopefully many other things.
<![if !vml]>
<![endif]>
Carmen in 2005, meeting Albert II, King of the Belgians.
<![if !vml]>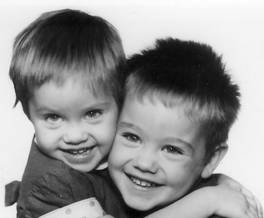 <![endif]>
Isabel and Daniel, her twin children
A kind letter from her kind old boss in Padington, Alexander Fleming
<![if !vml]>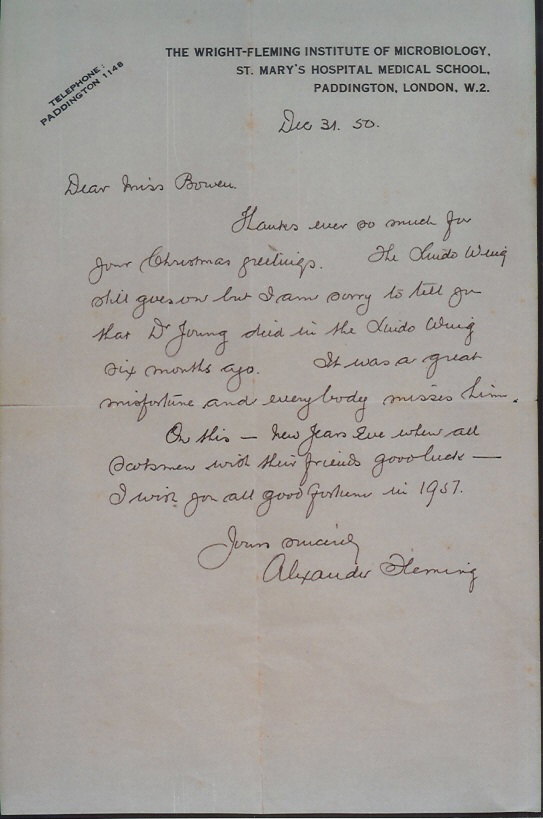 <![endif]>
Carmen is part of the Demaret family in Sweden, and this page was written by Roger Daniel Demaret.